2017 - 2018 Official Partner Benefits You'll Only Get Through City Wonders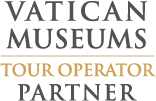 That's right, City Wonders is 1 of only 3 Official Vatican Museums Partners
Ready to see the Vatican in a new light? This partnership comes with many unique privileges that our customers take advantage of on any number of our Vatican tours. Due to our expertise and experience moving nearly 1,000,000 guests through its halls, you will enjoy the following benefits that are not available anywhere else.
Make the Most of Your Once-in-a-Lifetime Visit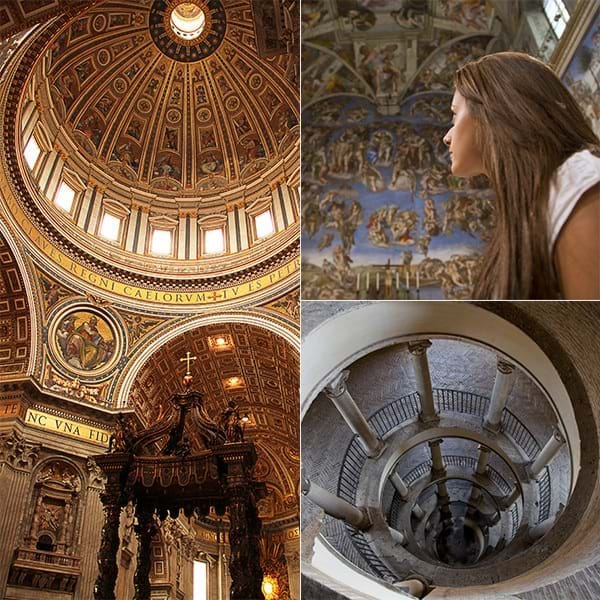 No Company Gets You in Faster

The Vatican Museums has 3 ways to get in:

The Official Vatican Museums Partner Entrance (with City Wonders). No-wait Entry.
The skip the line entrance used by over 200 tour companies. The wait can be up to 1 hour during peak times.
The general public entrance used by everyone else. Wait can be up to 3 hours during peak times.

Earliest Access to the Sistine Chapel

City Wonders gets you inside the Vatican Museums 30 minutes before other tour companies, and 1 hour and 30 minutes before the general public.

Visit Areas Closed to the General Public

City Wonders grants access to areas normally closed to the general public, like the famed Bramante Staircase and more.

Benefit from Exclusive Vatican Experiences

City Wonders is able to develop exclusive tours that make your Vatican experience not only memorable, but entirely unique.
Top Picks for Vatican Partnership
Select From Date
Select To Date